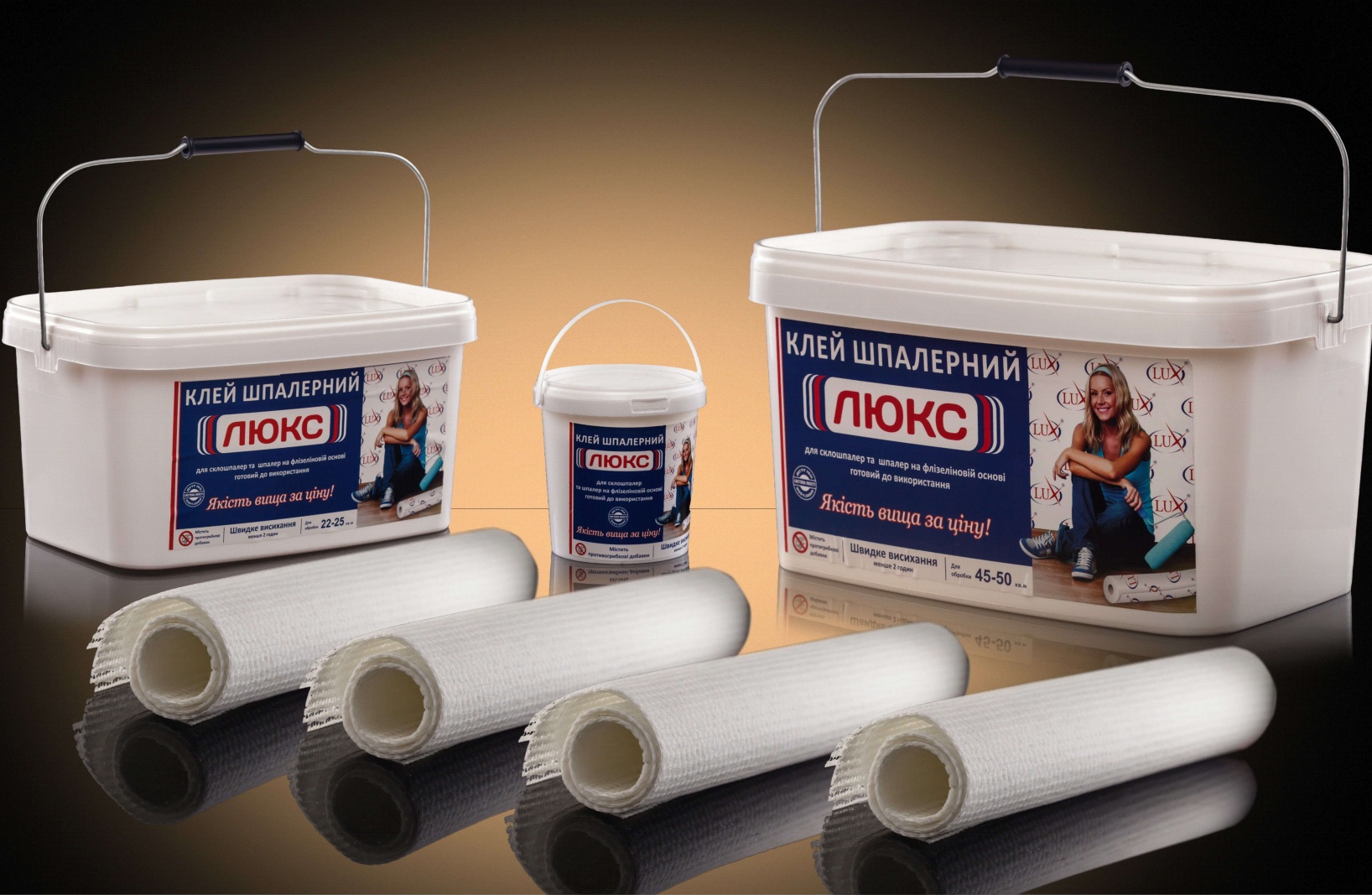 Engineers are constantly working on new building and finishing materials that allow implementing luxurious and original solutions for premises designs and have high productivity. The walls, pasted with usual wallpaper are no longer up-to-date. The recent trend is glass fiber wallpaper.
Glass fiber wallpaper is very popular among ordinary consumers because they have a number of unique qualities:
durability – service life up to 30 years;
ecological compatibility, incombustibility;
high strength and moisture resistance;
withstand several layers of paint;
are not subject to rotting;
can be used as a basis for further design solutions.
In order for glass fiber wallpaper to serve you for many years and not prematurely peel off, it is necessary to use high-quality glue for glass fiber wallpaper. Only properly selected glue can ensure reliable adhesion of the material to different surfaces. For gluing glass fiber wallpaper, it is necessary to use the specially designed ready-to-use glue "Lux".
Glass-fibre wallpaper glue "Lux". Features and Benefits
Hypoallergenic, produced from high-quality ingredients.
Contains antifungal and anti-mold additives.
Withstands several cycles of freezing.
Quick drying (less than 2 hours).
Allows adjustment of the canvas after sticking for 15-20 minutes.
Non-toxic.
Sealed, easy-to-use plastic containers 1; 5 and 10 kg.
Prices for Glass-fibre wallpaper glue "Lux"
| Container, kg | Price, UAH |
| --- | --- |
| 1 | 64,50 |
| 5 | 294,00 |
| 10 | 540,00 |
Application data sheet of glass fiber wallpaper glue "Lux"
The surface should be dry, smooth and firm. Turn off the electricity and remove the covers of the electric switches and electrical outlets.
Prime the surface with glue diluted with water in the ratio: 1 part of glue and 2 parts of water. Allow to dry.
Apply the glue not on the wallpaper, but on the surface to be glued, with a thick layer of a roller or a wide brush for a width of 1-1.5 m. Use a brush for the plinths.
Glue the pre-cut stripes of the wallpaper vertically to the wall (use a plumb line). Smooth the wallpaper carefully from the middle to the edges with a wide brush or spatula. If you glue the wallpaper strip incorrectly, it can easily be removed and pasted again, applying one more layer of glue.
Drying time – 2 hours. We recommend to prime evenly the wallpaper with the glue on the outside before painting, diluted with water by 10%, which will significantly reduce paint consumption in future. Painting the wallpaper should be carried out no earlier than 24 hours after their gluing (primer).
After finishing work, wash the instrument with water.
IMPORTANT!
when gluing glass fiber wallpapers, the temperature of the air in the room should be from +10 to + 30 ° C;
air humidity is no more than 70%;
do not expose to direct sunlight and drafts while gluing and drying the wallpapers.
Where to buy glass-fibre wallpaper glue?
You can buy the qualitative glass-fibre wallpaper glue "Lux" on our website, being anywhere in Ukraine at a convenient time for you. The price of the glue is indicated on the pages of our website. Delivery of products is carried out on the territory of Ukraine by a convenient way for you. To buy, click the "Order" button and fill out the feedback form.