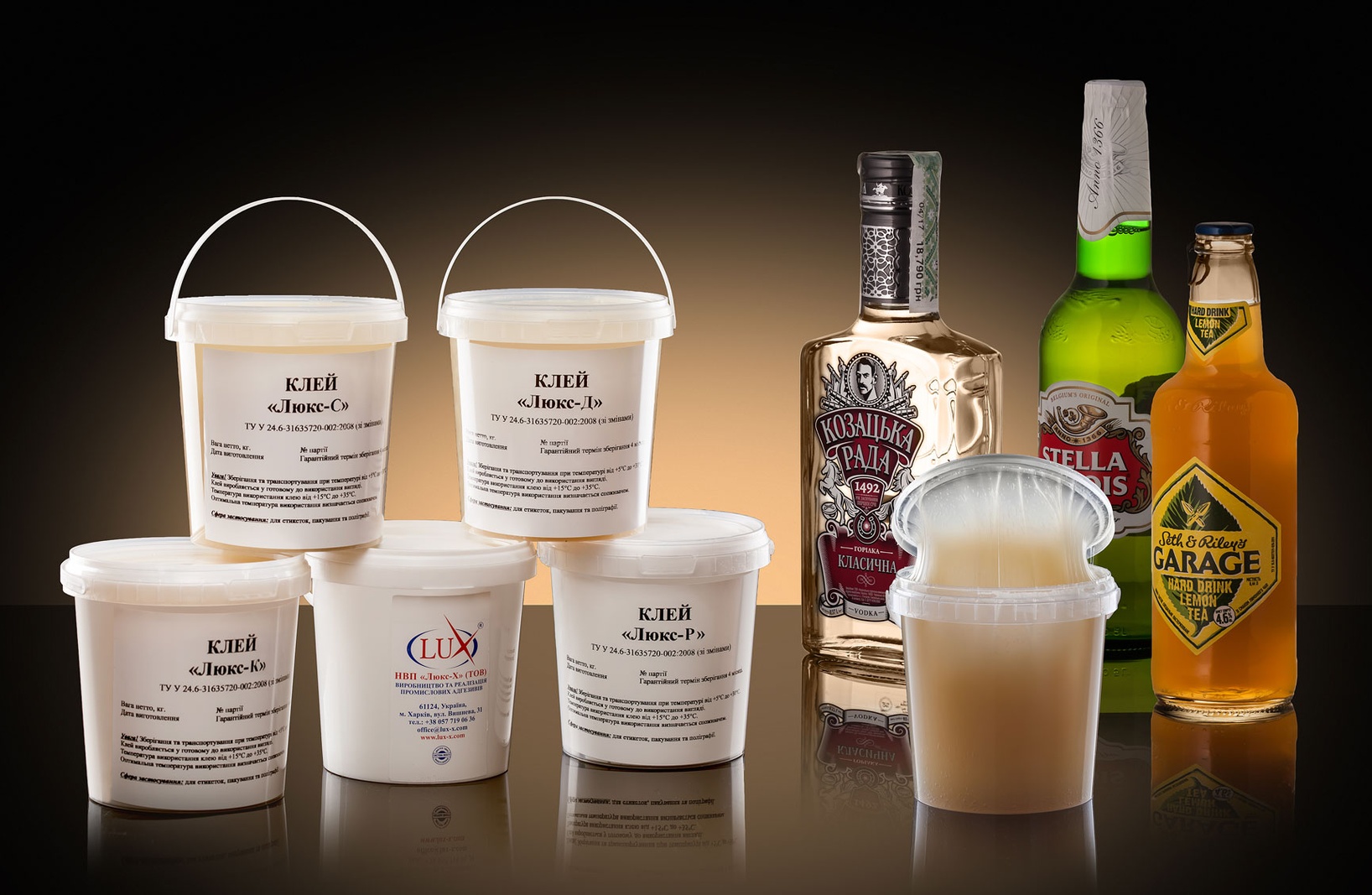 Scientific and Production Enterprise "Lux-X" (LLC), the largest Ukrainian producer of cold water-soluble adhesives offers a wide range of industrial adhesives of «Lux" TM trademark».
Application
Production of alcoholic beverages.
Winemaking.
Production of beer and soft drinks.
Chemical and pharmaceutical production.
Food production.
Apart from being an important part of promotion and sales, label also provides information as for the correspondence of the product to the requirements of the legislation, its positioning, quality characteristics. The label became a component of strategic importance, "the bearing structure" of the whole packaging ideology. Psychologically the customer connects the quality of the product not only of the label itself, but also to the quality of its application. Curved, wrinkled or half-unstuck label not only can thwart the purchasing impulse, but also can ruin the confidence to the trademark and even the general image of the producer.
We recommend to use the groups of adhesives for paper labels depending on application conditions, equipment type, label specifics, but the main factor is the container material: