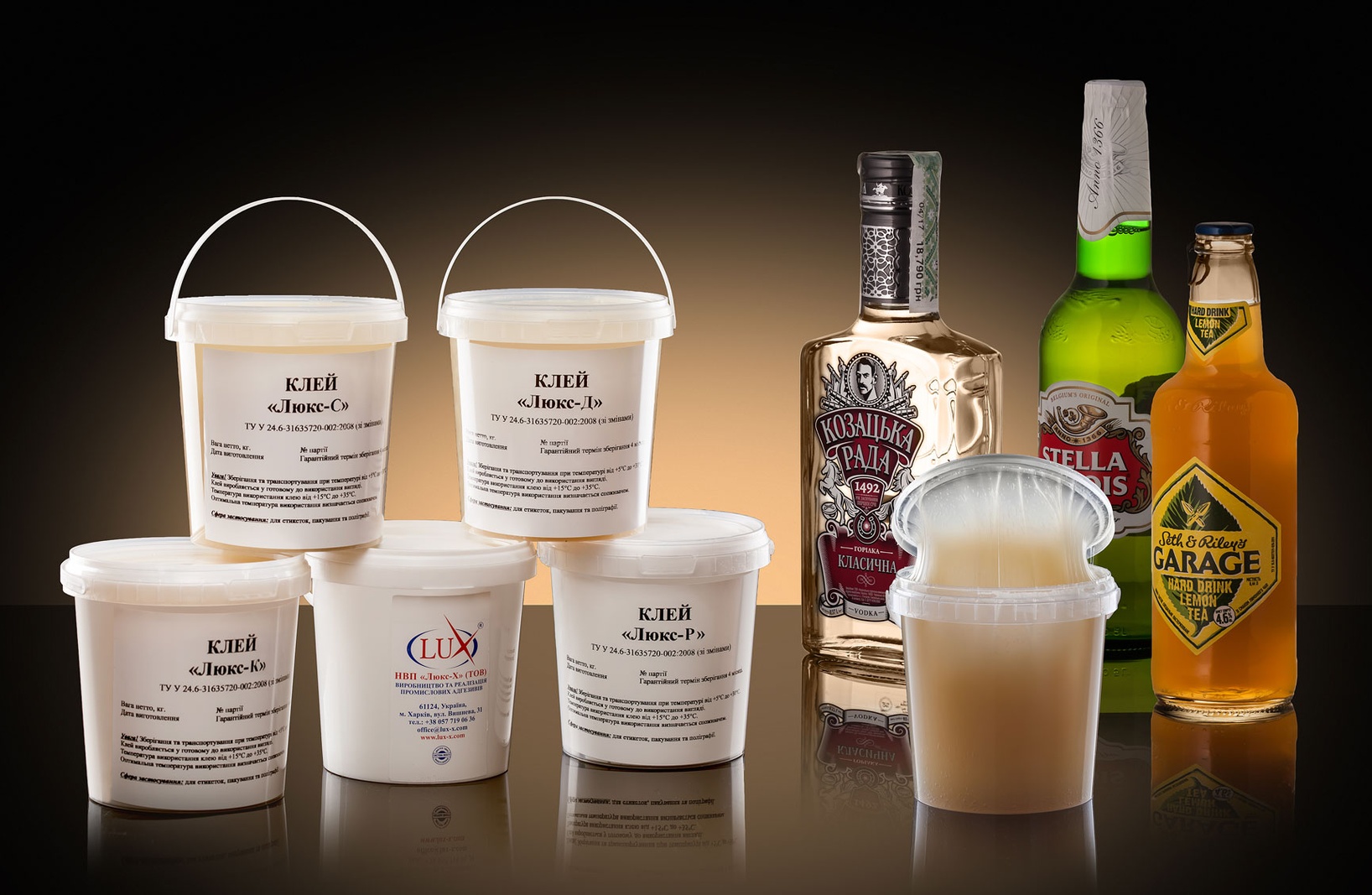 In any production where labelling on packaging or containers is necessary, the glue quality is important. The adhesive must match not only the equipment peculiarities, but also the surface where it will be applied. A big number of water-based adhesives of LuxTM includes labelling adhesive in the production:
strong alcohol: vodka, cognac;
wine products;
low-alcohol beverages, including beer and cider;
non-carbonated and carbonated soft drinks;
food products;
products of the pharmaceutical and chemical industries.
Importance of quality labelling.
The price of adhesive for labels in the cost of the final product is minimal, but its significance is enormous, because from the way the products with the label glued on or the packaging on the shelf of the store depend not only on the sales of the product itself, but also on the image of the entire brand. Labelling products includes not only the marking of goods, but also information that conforms to government regulations, helps the consumer to identify the product and merchandise quality. Therefore, the appearance of the label is an important element in the choice of the consumer products on the shelves. A badly pasted or peeled off label discourages potential buyers of the goods, and also negatively affects the loyalty of consumers to the product and brand.
Application of Lux water-based adhesives.
Water-based adhesives must be selected in accordance with the terms of use, a type of equipment, material from which the label is made. An adhesive group is used depending on the types of packaging: polymer, glass, tin, paper or cardboard.