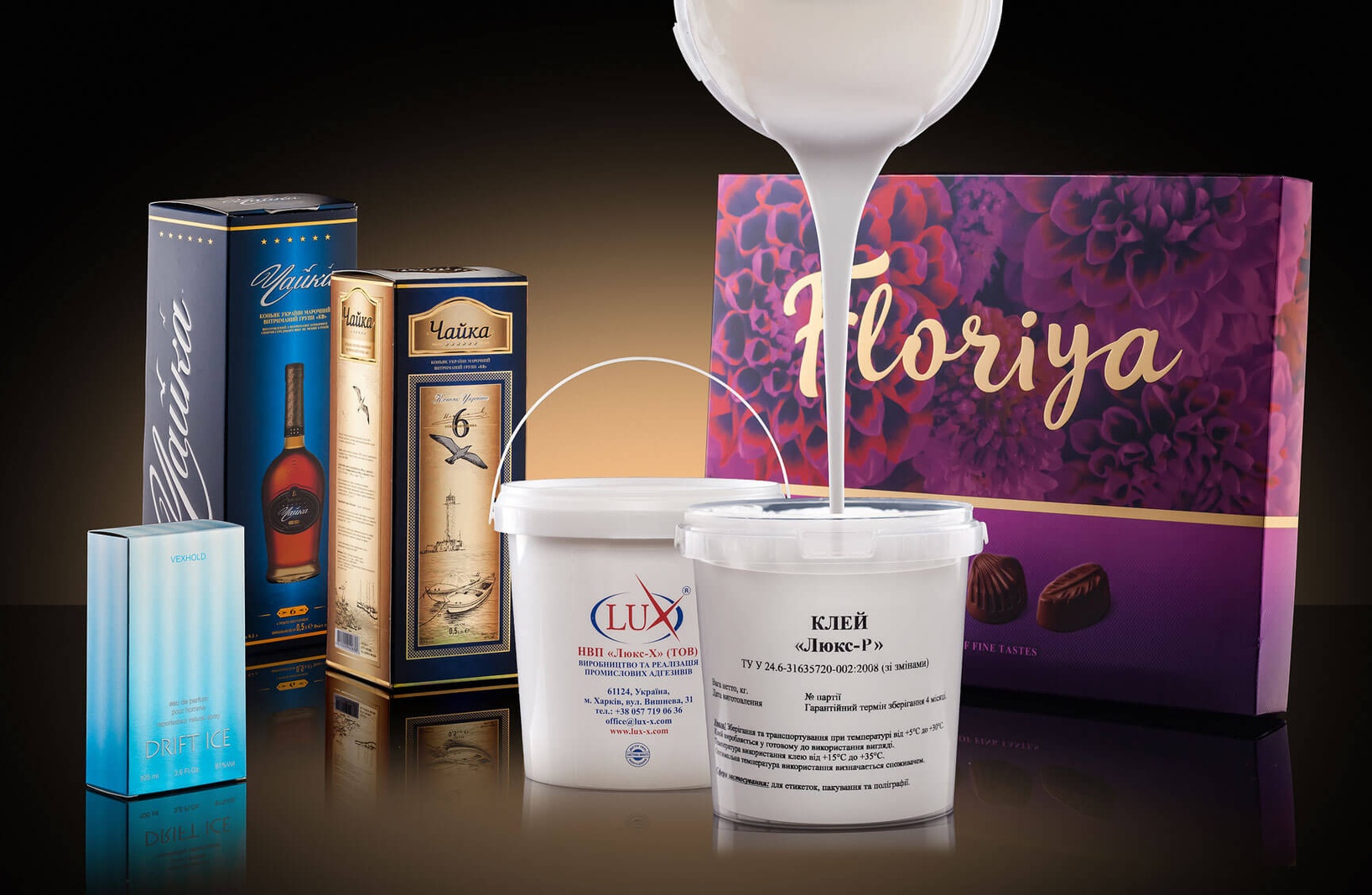 Scientific and Production Enterprise "Lux-X" (LLC), the largest Ukrainian producer of cold water-soluble adhesives offers a wide range of industrial adhesives of "Lux" TM trademark.
Applications:
Production of cardboard and convolute containers.
Case and carton sealing.
Production of paper containers: packages, boxes, envelopes etc.
Despite of increasing competition from polymer materials, cardboard is still the main container material in production of consumer and transport packaging.
Folding cartons constitute the largest and the most important group among the other types of cardboard packaging. They can be produced on high speed equipment with low expenses in form of flat or pre-bonded segments being unfolded during transportation.
Convolute containers are used as convolute drums (cardboard drums), cardboard tubes for winding of different materials, convolute tubes for packing of alcohol, perfume, souvenir, confectionery products etc.
Cohesive failure instead of adhesive one is a criterion of high bonding quality.
Depending on the application conditions, containers and label specifics, equipment and other production factors influencing the labelling process, adhesives of the following groups are recommended for production of cardboard and convolute containers: