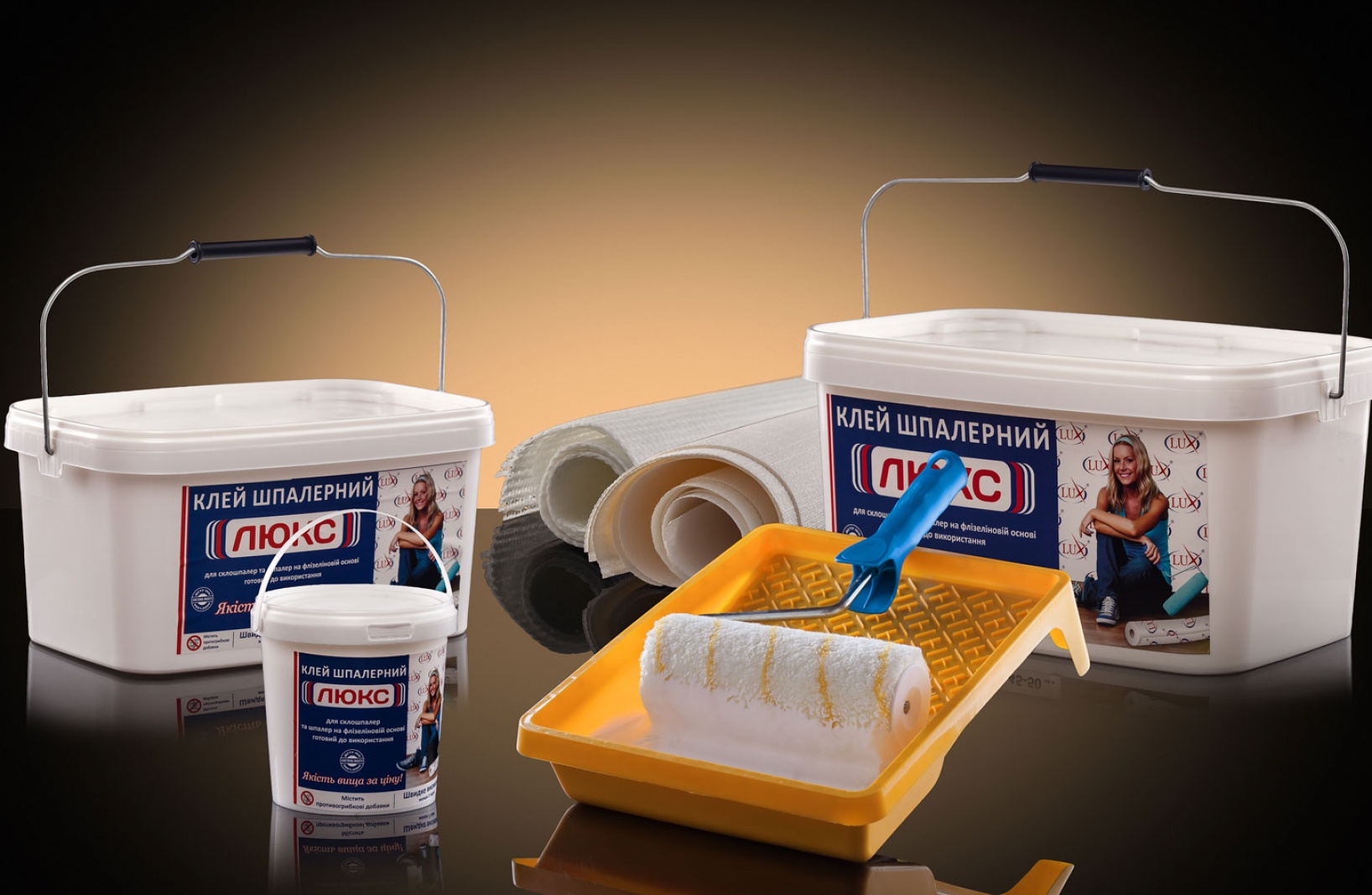 Scientific and Production Enterprise "Lux-X" (LLC), the largest Ukrainian producer of cold applied water-soluble adhesives offers a wide range of industrial adhesives under the trademark "Lux" TM.
Applications:
Fiberglass wallpaper.
Glass fibre.
Vinyl, vlies, textilewallpaper.
Water soluble polymer-based adhesive. Contains stabilizing, antifungal additives. Can be used for hanging wallpapers in rooms with high-humidity. Ready-to-use.
Advantagtes:
health-friendly.
perfect humidity resistance.
high adhesive capacity.
efficient antifungal protection.
Product properties:
White viscous liquid, colorless adhesive film.
Consumption rate – 180-250 g/m2.
High adhesive capacity.
Fire-safe, non-toxic, health-friendly.
Application temperature – from +15°С to +35°С
Shelf life – 2 year at temperature from +5°С to +30°С
| Parameter | Values |
| --- | --- |
| Viscosity (Rheotest, Н, 20 °С), Pa·s | 180 - 200 |
| pH value | 6 ± 1 |
| Dry matter, % | 14 ± 2 |
| Time | 3 hours |
| Storage containers | 2 years at temperature of +5…+30 °С in tightly closed |
| Form | eurocontainers of 1; 5; 10; 30 kg. |