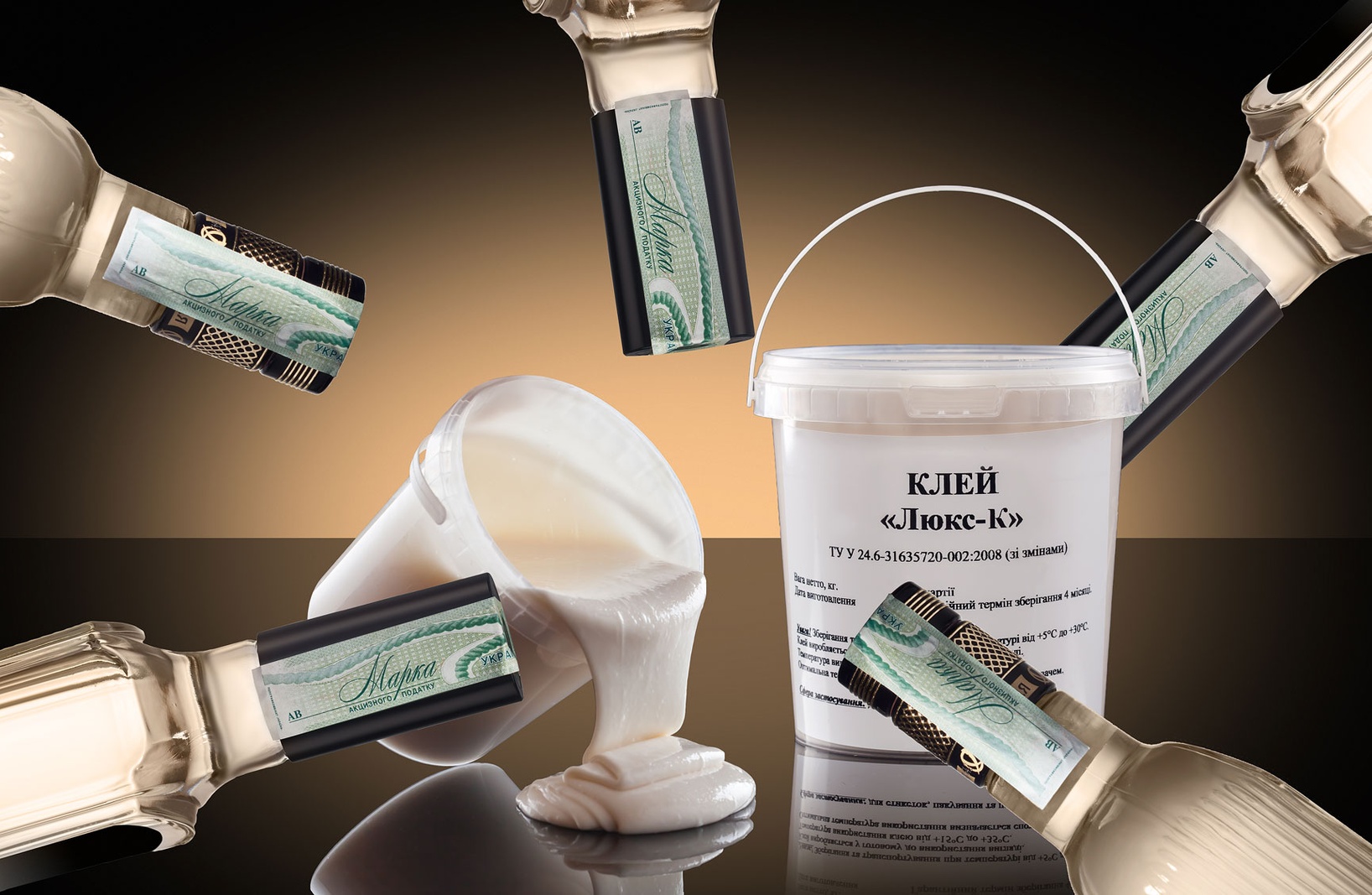 LuxTM water-based adhesives meet all of the quality requirements for the application of excise stamps for alcohol labelling. The choice of a trademarked adhesive depends on the application surface, cap coating as well as conditions and equipment features, among other factors. All adhesives of this category have excellent initial adhesion, setting speed and tensile strength.
Where applicable
In the manufacture of alcoholic beverages and wine products.
The law provides for mandatory product labelling with excise stamps in alcoholic beverage production. Applying excise stamps is a specific procedure with special quality requirements. This is due to the fact that excise stamps have a high cost, is strictly numbered and its position is regulated on the bottle. The gluing quality requirements are prescribed. They depend on how accurately the glue is matched to the substrates that must be bonded. Excise stamps can be applied to various caps and bottle materials.
All features to be considered when choosing a glue:
Frequently Asked Questions