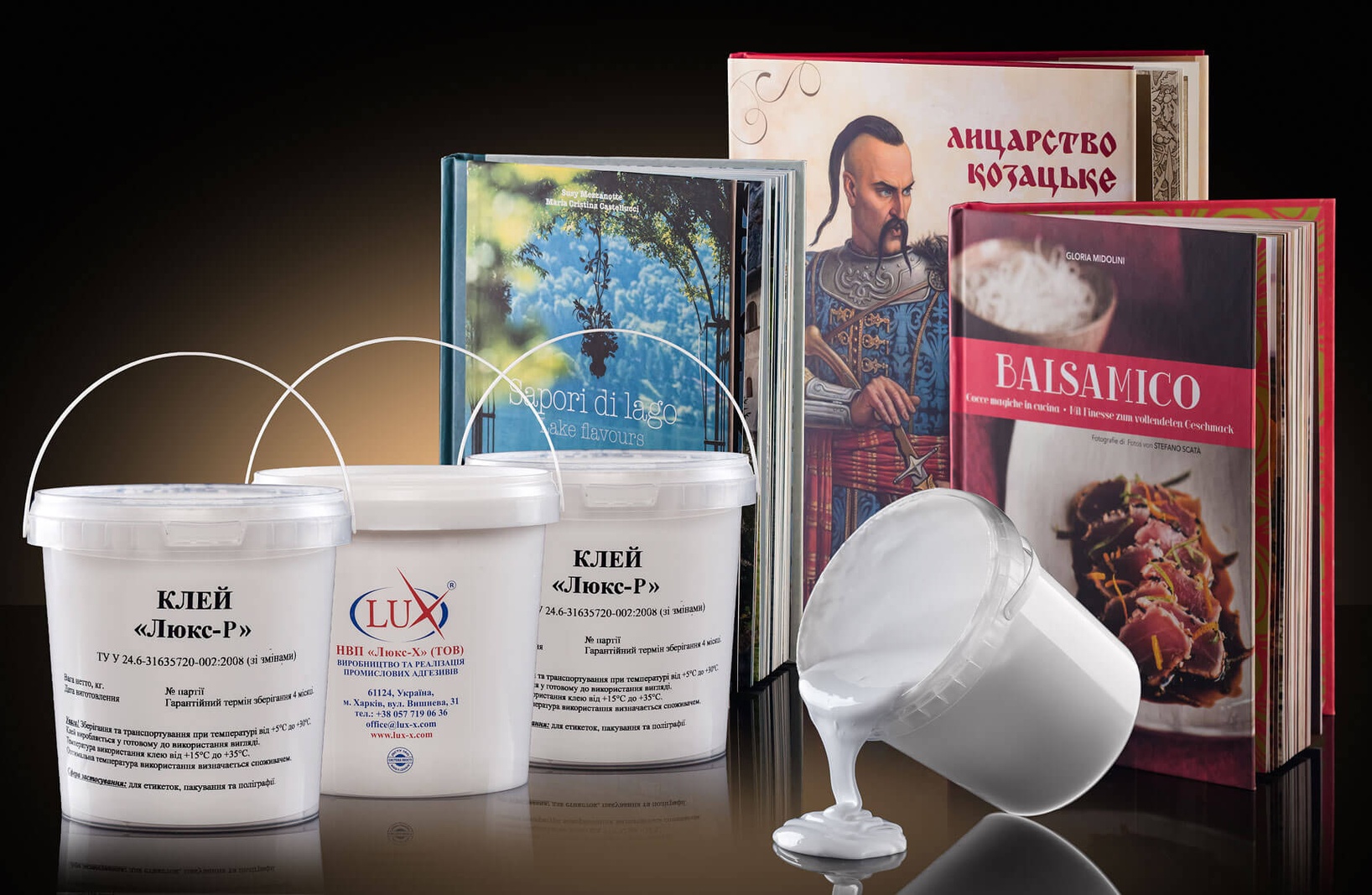 Scientific and Production Enterprise "Lux-X" (LLC), the largest Ukrainian producer of cold applied water-soluble adhesives offers a wide range of industrial adhesives under the trademark "Lux" TM.
Applications:
Gluing of a block into the cover.
Backing.
Formation of the cover.
Materials with complex polymer coating.
Modern publishing market requires high quality of products which among other factors depends on the correct choice of technological procedures of the product and consumable materials processing. Wrong selection of adhesive non-conforming to the equipment type, materials and the book block design may spoil an almost finished batch.
Adhesive binding is one of the most commonly used ways of books, magazines and brochures production. The difficulty of publishing materials is increasing and reliable bond of paper blocks of different types becomes an important competitive advantage for publishing houses. That's why adhesive has strategic importance for the suppliers of consumable materials.