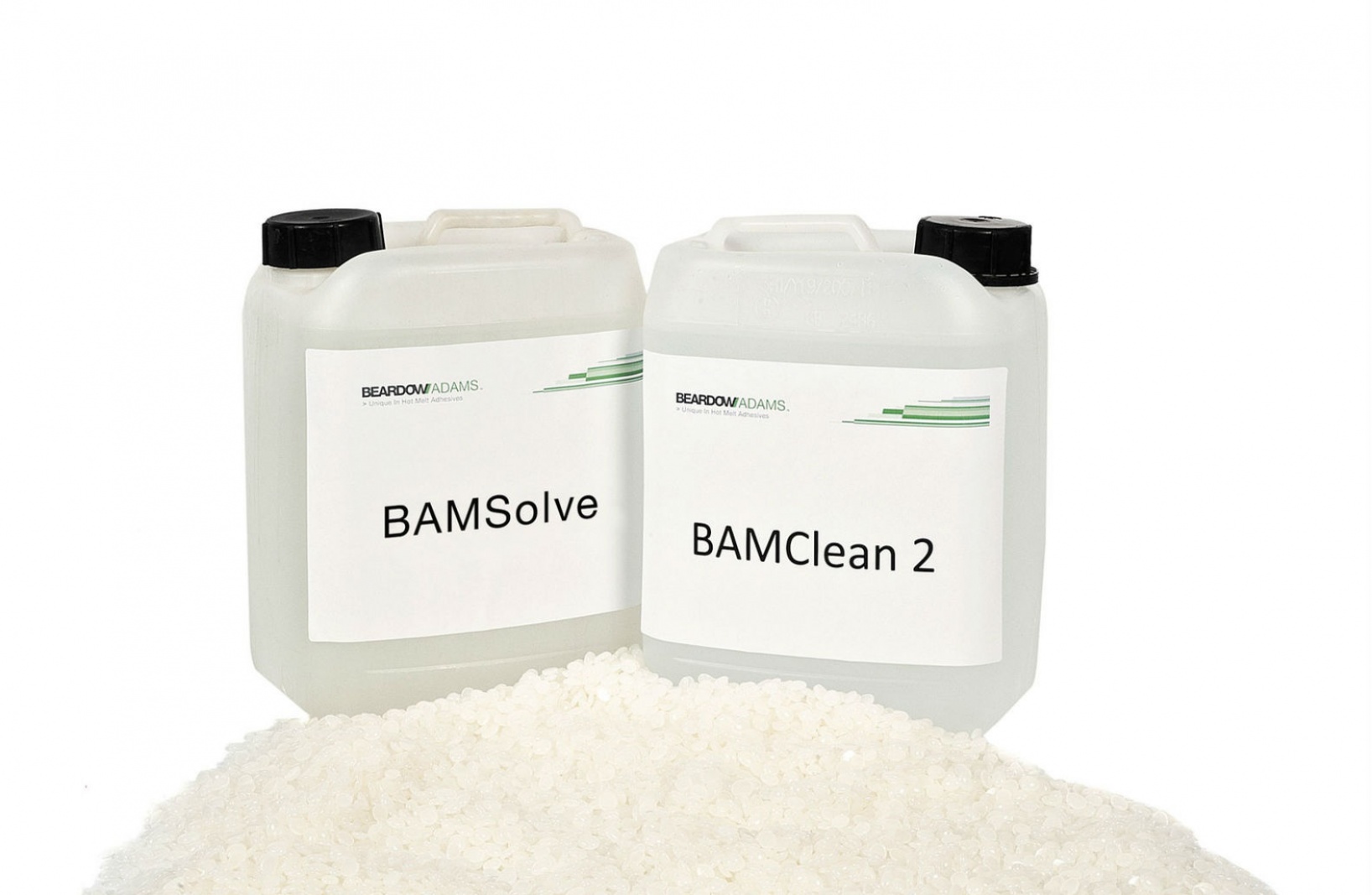 In order to achieve maximum effect when working with glues, it is worth using the special BeardowAdams cleaners, which wash the system under pressure or applicators. This cleaner helps to remove deposits and carbon (burnt adhesive).
Where applicable
for internal and external cleaning of systems to apply hot melt adhesives, including before changing the type of glue in the system;
to remove deposits of hot melt adhesives and gels, as well as to remove deposits in tanks and hoses.
Type of product
Equipment cleaners
Characteristics:
maximum qualitative cleaning;
applicable for areas that are severely burned;
simplifies manual cleaning;
low level of evaporation;
transparent.
Storage
Keep in the original container with a tightly closed lid.
Additional information
the product meets all international standards;
the most effective application is once a year;
it is necessary to make a thorough cleaning of the system, to prevent its clogging when the deposit is removed, but not withdrawn from the system.
To buy cleaners for equipment.
To buy BeardowAdams hot-melt adhesive cleaners from the official distributor - SPE «LUX-X» (LLC) - use the buttons "Order" or "Hot line" and our managers will contact you as soon as possible.