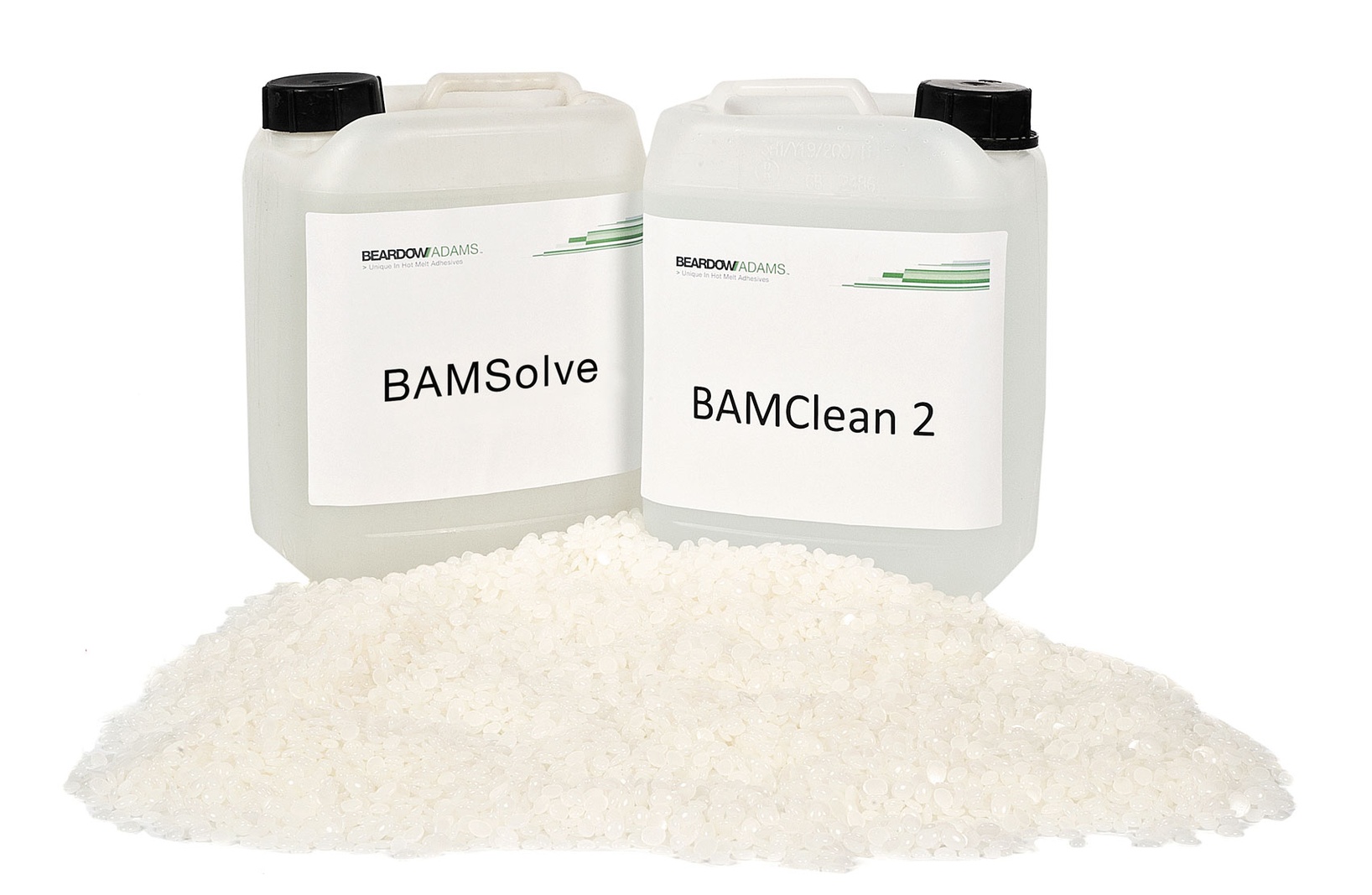 Beardow & Adams (Adhesives) Ltd (UK, est. in 1977) is the largest European hot melt producer with production volume of about 50 000 tons per year. Over 10 000 customers all over the world trust Beardow Adams since the company offers only proven solutions for labelling, packaging, woodworking, product assembly and bookbinding.
Applications
Cleaning of add-on equipment for adhesive application.
Removing of build-up of hardened hot melt and char in tanks, hoses etc.
When working with Beardow Adams adhesives it is recommended to use original cleaners for flushing through pressurised systems or draining through "wheel in pot" type applicators. Removes build-ups of hot melt adhesive, loosens char (burned adhesive) in tanks, hoses etc.
Product type
Cleaners for equipment.
Product properties:
perfect cleaning properties;
suitable for heavily-burned spots;
liquid (in normal condition);
colorless.
Recommendations
Store in original container with lid tightly closed.
Additional information:
meet internationally recognized standards;
thorough cleaning once a year is preferable to more frequent but less intense cleaning;
insufficiently cleaned system can result in char being loosened without being removed and cause blockage problems later.